To celebrate the month of
love and friendship
,
DodoNest
has a nice little present for all y'all. Now, normally I try not to post other musicians' music on here because I feel it is not my job to promote artists that get plenty of attention on the web. But this isn't an official album. It is a very special collection of songs from
my favorite band
.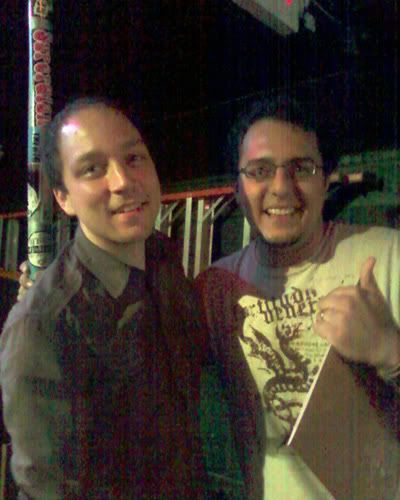 Me with Brandon Summers of

The Helio Sequence

... wow!
The Helio Sequence
holds a very special place in my musical heart. It consists of just two guys: Brandon Summers
(singer/guitarist)
and Benjamin Weikel
(drummer)
, who make a medley of dreamy melodies combined with aggressive beats. It's pure gold.
That is why DodoNest is sharing this special compilation: an eclectic mix of some of my favorite songs spanning their 4 LP releases, plus a couple of rare bonuses. ***enjoy***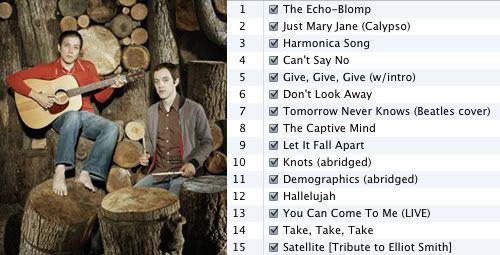 The Helio Sequence: A Very Dodo Mix

Do let me know how you like it :)
---

~avian