Mixtape #01
I proudly present the
FIRST
in what will become a series of
mixtapes
: the
PERFECT
playlist to listen to while star-gazing. This mixtape came about during a recent camping trip when I was thinking about what music would inspire wannabe-astronomers like me. I mean, who
doesn't
like to look up at the night say and just wonder at what lies beyond? Next time you think about the constellations and the galaxies that form them, swith your iPod™ to this list.


Carl Sagan "Glorious Dawn" mixed by

Colorpulse
------
Astral * Exploration
------
1. Space Jazz 3030 - Cowboy Bebop
2. Ballad of Gloria Featherbottom - Mux Mool
3. See Waves - Nice Nice
4. Country - Empire Of The Sun
5. Exploration - Various Artists
6. Carl Sagan "Glorious Dawn (ft. Stephen Hawking)" - Colorpulse
7. Café Floré - Dr. Rockit
8. Work This City - Body Language
9. Then It Happened - Milosh
10. Mettle - Outputmessage
11. Blurry - Bluejay
12. Counting Stars - Nujabes
13. Carl Sagan "Glorious Dawn" - Mux Mool
14. FUSE - Hudson Mohawke
15. Minors - Toro y Moi
16. To the Lighthouse - Memoryhouse
17. Forgotten Dreams (with Evolote) - AvianEddy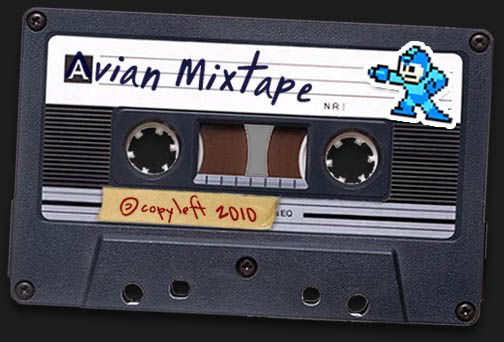 In this mixtape I have placed some space-traversing music that begins with a little jazz. Then, as the rocket ignites, you are catapulted outside the atmosphere thanks to the upbeat techno by
Mux Mool
and
Nice Nice
. As your ship slows down to cruising speed, enjoy some
Empire of the Sun
while you hear some encouraging words by our mentor,
Carl Sagan
. The late and great astrophysicist makes two appearances here. :-D There's even a guest appearance by yours truly at the end.
Pleasant voyage!
AvianEddy's Mixtape #01
Astral ★ Exploration

---