Mixtape #04
Here's a very chill mix of electronic music that verges into the dance/house genre. It has a palpable retro texture throughout but will definitely keep your taste buds piqued.
Highlights are a wondreful live version of
Mouth Full of Diamonds
by the duo called
Phantogram
and another live track,
Zilwaukee
, which I don't think has been released as a studio recording yet, from Detroit-area
wunderkind
,
Deastro
. There are also some also lesser-known, but equally impressive, acts in here that will surprise you.
"Zilwaukee" live on KEXP by
Deastro
1. Berimbau (Shigeto mix)- Astrud Gilberto
2. White Magic - Pogo

3. Mouth Full of Diamonds (Live) - Phantogram

4. Constant Surprises - Little Dragon

5. 23 - Blonde Redhead

6. Zilwaukee (Live) - Deastro

7. For Paulina - Teen Daze
8. The Truest Faith - Korallreven
9. Leaving Everywhere - Toro Y Moi
10. Forever and Ever Amen - The Drums
11. Odessa - Caribou
12. P.Y.X - G.L.O.V.E.S
13. I Can Change - LCD Soundsystem
14. Real Love -Delorean
15. Ghost Rock (feat. Akane) - AvianEddy
16. Get Frostied - Deastro
17. Folk Rock - Wax Stag

BONUS: Videos for these tracks are available here!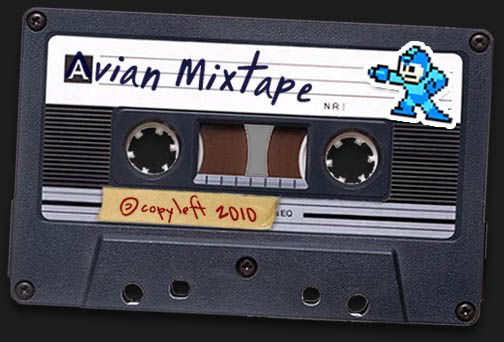 As an homage to bossa nova, which we at Stanton Street are so fond of playing, the set opens with an electronically-enhanced rendition of
Astrud Gilberto
. Then we are treated to the sampling talents of Assuie DJ
Pogo
who has captured the world's attention with his Disney-themed mash-ups.
After the beef (the aforementioned highlights) make sure to stick around for the quirky beats in
Odessa
by
Caribou
and the break-boy jam
P.Y.X.
that is sure to get your heads nodding by
G.L.O.V.E.S
.
Delorean
makes their second appearance in my series of mixtapes, as this Spanish-based group is fast-becoming a fave of mine, with a dreamy, lubby-dubby track called
Real Love.
Then lend me an ear, as
AvianEddy
humbly presents a very playful, if rough, attempt at electro-pop featuring the talents of his young, loquacious daughter. The boy wonder closes the set with a rare track called
Get Frosty
. And finally, the coda belongs to
Wax Stag
, whose
Folk Rock
I feel closes this mixtape perfectly.
~Until next tape... keep on trackin'
AvianEddy presents:
R. G. B.

Chill-Out Playlist

...and don't forget the accompanying

videos
!!!
---

~avian