Mixtape #06

How to keep your ears warm this winter: cover with large muffy earphones and pop in this special winter mix!
While not exactly independent or underground, these musicians don't get much attention outside the audiophile circles. If there was justice in the world, we'd be hearing these tunes on the radio. (RADIO?? What the heck is that??)
Well I've compiled a mix of cool, yet energetic songs from some accomplished acts, as well as a few relatively unknowns and thrown in a couple of remixes you're sure to enjoy while your windows frost over.
I tried to incorporate a winter theme here, obviously, but most of all what keeps us warm in the cold months: some hot fuzzy lubby dubb ❤ ❤ ❤ –– a lot of songs about LOVE in this mix... enjoy!
------
❄ Warm By Winter ❄
------
1. Zero Yeah - Yeah Yeahs
2. Celestica - Crystal Castles
3. Five Fingers - The Bird Day
4. My ❤ - The Bird and the Bee
5. Not Today - White Wishes
6. Like Flowers At Night - Panda Riot
7. You've Got The ❤ - Florence And The Machine
8. Enzymes - Freelance Whales
9. Keep The Girls Away - Teen Daze
10. Get In Line - Forever Today
11. Human Nature (Michael Jackson COVER) - Toro Y Moi
12. Falling Out - Body Language
13. Still Sound - Toro y Moi
14. Not In ❤ (feat. Robert Smith) - Crystal Castles
15. True ❤ Will Find You in the End (Daniel Johnston COVER) - Mates Of State
16. You've Got The ❤ (The Xx REMIX) - Florence And The Machine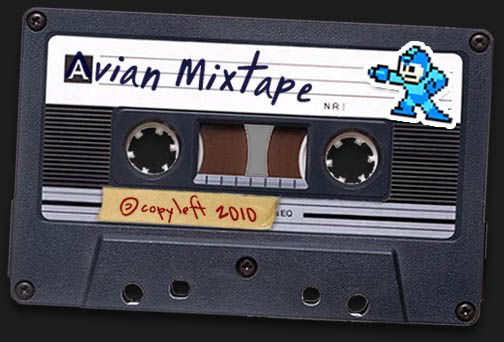 ~ Doooo it!!!
AvianEddy presents:
❄Warm By Winter❄


Energetic Winter Music Mix

---

~avian